Date : 20th Feb (Sun), 27th Feb (Sun), 6th Mar (Sun), 13th Mar (Sun), 20th Mar (Sun)
Time : 2PM – 4PM (GMT+8)
Subjects: Materials & Practicum
Lecturers : Dr. James Cuskelly
Registration Fees
Assessment: RM765 (Local) USD193 (Overseas)
Non-assessment: RM530 (Local) USD133 (Overseas)
Date : 14th Feb (Mon),15th Feb (Tues), 18th Feb (Fri), 21st Feb (Mon), 22nd (Tues)
Time : 5PM – 7PM (GMT+8)
Subjects: Materials & Practicum
Lecturers : Ms Carla Trot
Registration Fees
Assessment : RM765 (Local) USD193 (Overseas)
Non-assessment : RM530 (Local) USD133 (Overseas)
Primary Level 1
Secondary Level 1
Secondary Level 3
Each Level in all courses consist of 6 modules (60 hours) as follows:
Methodology (15 hours)
Musicianship (15 hours)
Practicum/Materials (10 hours)
Conducting/Choir (20 hours)
Materials:
Memorisation of core 10 songs/rhymes appropriate to development level written and aural assessment during class time
Practicum:
Teaching song/concept according to the methodology plans submitted
Assessment during practicum class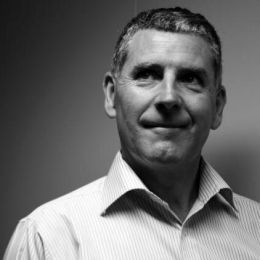 Read more
Dr James Cuskelly is Head of Faculty: Creative Arts and Design Studies at St Aidan's Anglican Girl's School, Brisbane, President of the International Kodály Society, Director of the Summer School Music Program, and Director of the Cuskelly College of Music. He completed undergraduate studies and a Diploma of Education at the University of Queensland. The Kodály Certificate from Holy Names College (California) was awarded in 1991 and the Master of Music studies (The University of Queensland) in 1997. He gained the Doctor of Philosophy (The University of Queensland) in Music Education in 2007. He was Head of Music Education and the Aural Musicianship Program at the University of Queensland from 2000 – 2010, and during that time received two awards for Excellence in Teaching.
Read more
Carla Trott is a Classroom Music Specialist committed to teaching and learning Music using an aural-based sequential program. She was previously the Head of Instrumental Music and Classroom Music Teacher (Prep to Year 12) at St Aidan's Anglican Girls' School in Brisbane. She is currently facilitating a Music Everyday program at Fort St Public School and a specialized program for auditioned high school students at the Conservatorium High School (Sydney).
Carla is also the co-founder of the Emerging Music Teachers Network; a group aimed at supporting and mentoring beginning career music educators and has run adult community Musicianship teachers for the Pathways to the Music program.
Carla graduated from the Queensland Conservatorium of Music in 2011 with a Bachelor of Music, majoring in Cello Performance. This was followed by a Graduate Diploma of Secondary Education in 2012 and the Australian Kodály Certificate (Secondary) in 2014.