Kodaly Teachers Training Course 2022
Early Bird Price:
*Assessment:
RM3800 (Local) / USD930 (Overseas)
*Non-assessment:
RM3420 (Local) / USD840 (Overseas)
Normal Price:
*Assessment:
RM4200 (Local) / USD1030 (Overseas)
*Non Assessment:
RM3800 (Local) / USD940 (Overseas)
Individual Subjects
(Musicianship or Methodology):
Early Bird (per subject):
RM1080 (Local) / USD270 (Overseas)
Normal Price (per subject):
RM1200 (Local) / USD300 (Overseas)
*Early bird discount applies if you register before 17th October 2022
*Assessment: required to sit for exams at the end of the course
*Non-assessment: not required to sit for exams but need to hand in homework
Primary Level 1 and 2
Secondary Level 1 and 2
Each Level in all courses consists of
6 modules
(60 hours) as follows:
Learn more
Participants will exploring on Kodàly philosophy in the Australian context such as its basic tenets and pedagogical application, developing curriculum, teaching techniques, and making lesson planning.
Learn more
Musicianship practice involves using musical elements and concepts in known contexts such as in performing, part work and memorization and unknown contexts such as in sight reading, dictation, improvisation and composition.
Learn more
This module involves the practical application of the musical and pedagogical concepts taught in Methodology. Sensitivity to the musical content is essential throughout the teaching process. Students need to be given the opportunity, not only to teach, but to observe and discuss segments they see taught.
Learn more
Throughout this module, participants will learn on conducting skills, such as techniques for breath, dynamics, phrasing, and even vocal techniques.
Read more
Michael completed his Bachelor of Music at the University of Queensland Australia, graduating with first class honours and a University Medal in 2011, having completed a dual specialisation in piano performance and musicology. In 2014, he travelled to Hungary where he completed his MA in Kodály pedagogy through the Kodály institute in Kecskemét. He stayed there a further year to work as assistant to the director, Dr. László Norbert Nemes, teaching musicianship classes and conducting the institute choir, as well as completing further studies in conducting, piano, and voice. In 2018, he completed his PhD on the music of Prokofiev, with a dissertation titled "Prokofiev's New Simplicity and Expressive Form. Michael is currently a teacher at the Sydney Conservatorium High School where he teaches a variety of music subjects to students from grades 7-12, having previously taught music theory courses at the University of Queensland. He has been a lecturer at the Kodály Summer Music School Programs in Brisbane since 2016.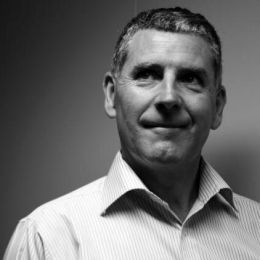 Read more
Dr James Cuskelly is Head of Faculty: Creative Arts and Design Studies at St Aidan's Anglican Girl's School, Brisbane, President of the International Kodály Society, Director of the Summer School Music Program, and Director of the Cuskelly College of Music. He completed undergraduate studies and a Diploma of Education at the University of Queensland. The Kodály Certificate from Holy Names College (California) was awarded in 1991 and the Master of Music studies (The University of Queensland) in 1997. He gained the Doctor of Philosophy (The University of Queensland) in Music Education in 2007. He was Head of Music Education and the Aural Musicianship Program at the University of Queensland from 2000 – 2010, and during that time received two awards for Excellence in Teaching.
Read more
Carla Trott is a Classroom Music Specialist committed to teaching and learning Music using an aural-based sequential program. She was previously the Head of Instrumental Music and Classroom Music Teacher (Prep to Year 12) at St Aidan's Anglican Girls' School in Brisbane. She is currently facilitating a Music Everyday program at Fort St Public School and a specialized program for auditioned high school students at the Conservatorium High School (Sydney). Carla is also the co-founder of the Emerging Music Teachers Network; a group aimed at supporting and mentoring beginning career music educators and has run adult community Musicianship teachers for the Pathways to the Music program.
Carla graduated from the Queensland Conservatorium of Music in 2011 with a Bachelor of Music, majoring in Cello Performance. This was followed by a Graduate Diploma of Secondary Education in 2012 and the Australian Kodály Certificate (Secondary) in 2014.