At Young Choral Academy, we believe in helping people from all walks of life, embark on a wonderful journey of discovery in learning how to sing and how it can enrich our lives.
Whether singing for leisure, preparing for an exam, auditions or performances, our dedicated team of highly trained, award-winning and experienced voice teachers are here to guide, nurture and help each student to find their voice and help them reach their fullest potential.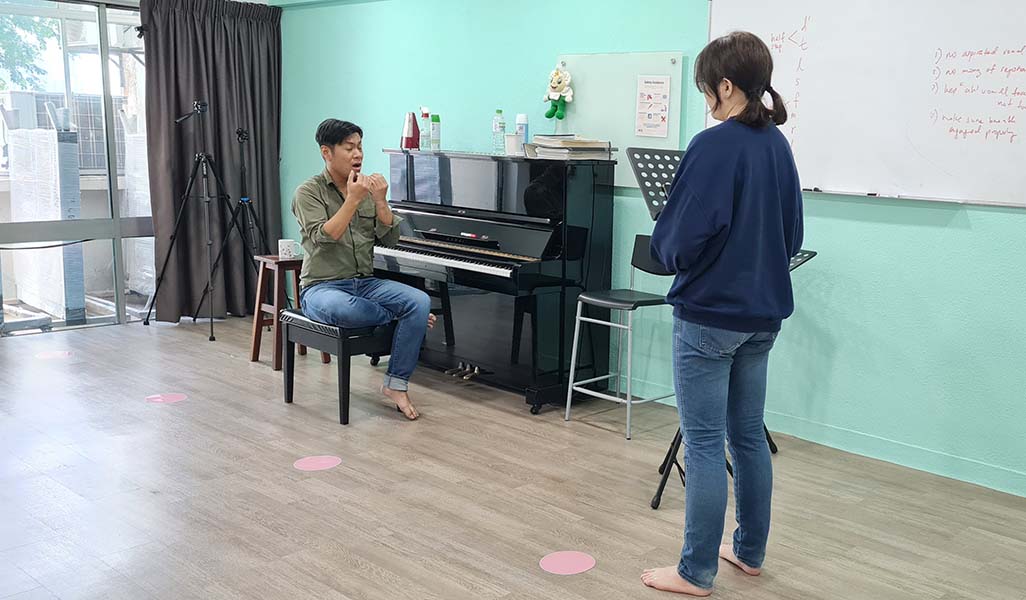 We believe that each voice is beautifully and uniquely different, that is why we place great emphasis on our one-to-one individual lessons which are specifically designed and customized to meet each individual student's needs, goals and ambitions.
We believe in developing artistry through a solid and healthy vocal technique, stylistic awareness, musicianship, freedom and creativity of expression, and many other fundamental aspects of singing, in a fun and nurturing environment.