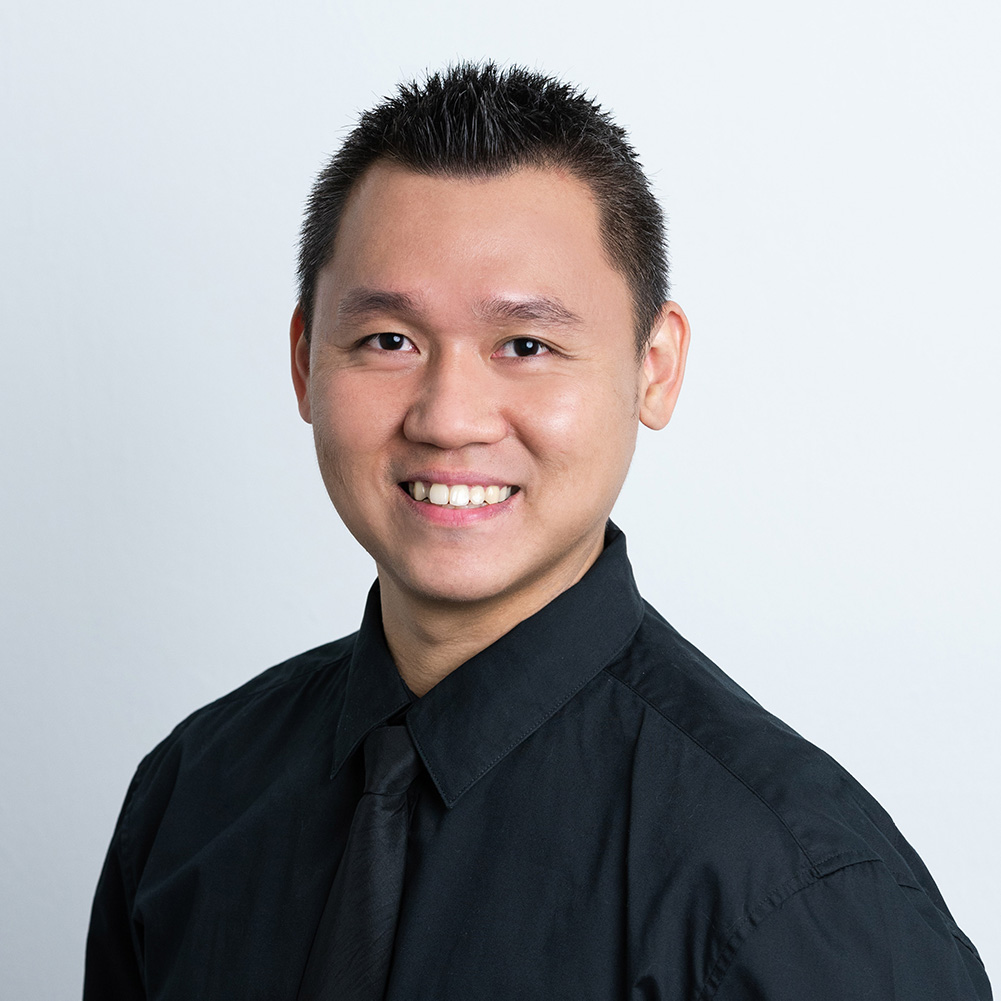 Jimmy Lim
Jimmy Lim Choon Leong, Tenor 
Jimmy holds the Bachelor Degree of Staffordshire University.  He has participated Dr Michela Bertagnolli, Baritone Ralph McDonald's Masterclasses. In 2013, Jimmy was singing in an opera program in Brisbane Australia organized by Cuskelly College of Music. Meanwhile, he was having personal traning with International Opera Singers-Joseph Ward, Rosario La Spina, Milijana Nicolic, Magaret Schindler, Shaun Brown and Conductors-Richard Lewis, Raymond Lawrence.  
 Jimmy had been actively competing in singing competitions since childhood winning numerous awards. He was awarded 1st runner up in the 2003 central Malaysia Region Classical Singing Competition.
 Jimmy was a guest solo singers as a supporting role of "Parpignol" in the G.Piuccini's well-known opera <La Boheme> in Publika@Solaris Black Box Malaysia 2012. He has been invited by Malaysia Goverment to perform in the Open Ceremony of "Women Award Perak 2012″presided by the honorable spouse of Prime Minister Datin Paduka Seri Rosmah Bin Mansor.He has participated in the musical "Green Tea" staged by the UCSI University in the year of 2003. He was a Tenor Solo of the Beethoven symphony No.9 "Ode to Joy" in a concert 2010, plays a role of "Alfredo" from Verdi's La Traviata singing the scene of Brindisi. Jimmy was also sung as "La Remendado" in Carmen, "Don Ottavio" in Don Giovanni. 
As a representive of Malaysia in the Asian Youth Choir, Jimmy has traveled to Indonesia and Philippine for performance in 2009 and 2010. He was also a chorus member of Lyrics Opera Malaysia of the performed opera, "The Merry Widow" and "Tosca" in 2003. 
 Jimmy has traveled to Korea, Singapore, Hong Kong, Brunei and Indonesia for competitions and performances in year 2005 to year 2011.  
Asides from his vocal ability, he is also organizing many musical events for children and vocal music enthusiasts, such as Voices in Bloom Singing Competition and workshop, The Opera Bridesmaids Concert, Vocal Masterclasses and etc. 
Currently, Jimmy is a vocal tutor and Academy Director of the Young Choral Academy Taipan USJ, in Kuala Lumpur, Malaysia.
My son has been taking piano and guitar lessons for more than a year. He loves his teachers and I can tell that they really care about my kid too. Your music school is wonderful and I highly recommend.
The school has everything that children need for successful study: textbooks, daily assignments, planner, notebooks, music sheets, a staff who are very nice and kind, and ready to help at any time.
I am most grateful that my son's guitar teacher not only makes learning fun and shares his knowledge, but his passion for music as well. I could not have found a better place for him to learn guitar.
Send Message to Jessie Chua